Retreat schedule
(Schedule subject to change at any time)
AM
5:15 – 5:45

-Wake up, shower/bathing, morning ablutions

6:00– 7:00

– Morning Guided Meditation, Chanting and prayers

7:00– 8:00

– Pranayama, Yoga asana practice (light)

8:30 – 9:00

– Breakfast & Tea

9:15 – 10:30

– Karma Yoga /cleanup/ kitchen/garden/ volunteering

10:30 – 11:30

– Silence & Contemplation

11:30 – 12:15

– Afternoon Guided Meditation, Prayer before lunch.
PM
12:30 – 1:30

 – Lunch & brief rest

1:30 – 3:30

– Silence/Self-study/contemplation

3:30 – 4:00

– Tea /Chai

4:00 – 5:30

– Silence/Quantum Healing Sessions (scheduled)

5:30 – 6:45

– Evening Lighting ritual, Guided meditation, Chanting, Prayers,

7:00– 7:45

– Dinner/Supper

8:00 – 9:15

– Evening Meditation, Satsangh, Discourse, Q&A

9:30 – 9:45

– Silence/Self-study/Bedtime rituals

10:00

– Lights off!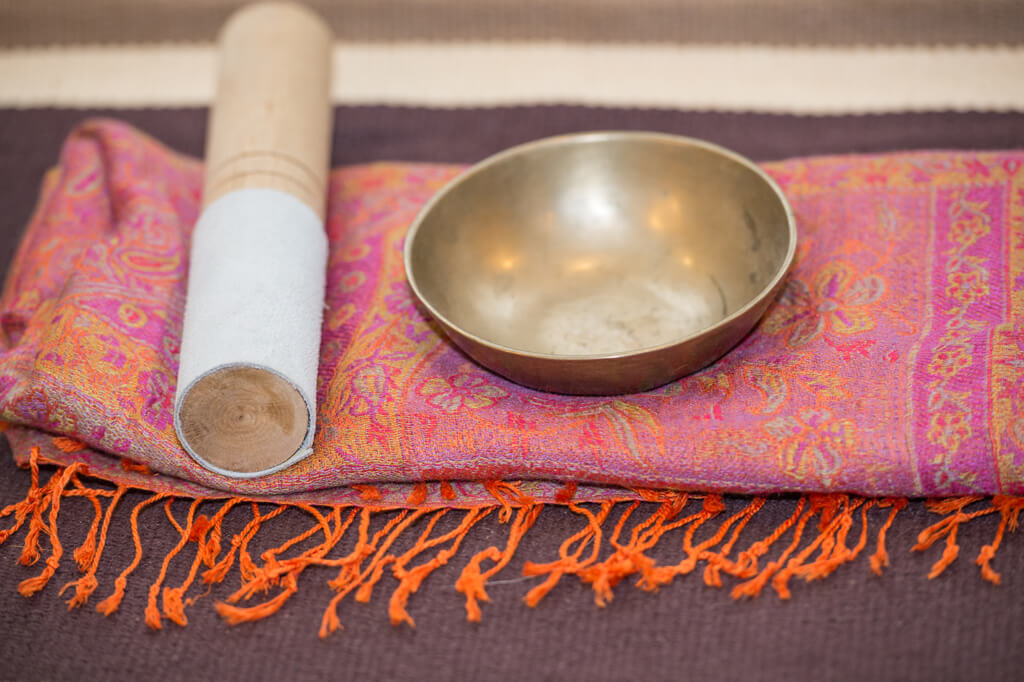 Retreat General Etiquette
You are coming into inward retreat in a sacred and sanctified spiritual space (Ashram). All participants and guests are expected to follow etiquette to maintain the sanctity of this space.
Please do NOT bring chewing or smoking tobacco, herbal cigarettes, drugs, smoking or drug paraphernalia, Paan/betel leaf,  meat, eggs or weapons of any kind to the Ashram.  Intoxicants/stimulants of any kind, immoral conduct, partial/full nudity etc. are NOT tolerated on the premises or surrounding areas.  Violation of this guideline will result in immediate removal from our premises.
We are not equipped for families and children.  Young adults over the age of 18 who can strictly adhere to our guidelines may attend our retreats.
Arrival
International travelers must plan to arrive in India at least 1-2 days ahead to adjust to time and region and rest sufficiently ahead of your retreat participation.
Accommodation is provided only for the duration of the retreat as we have to clean and prepare for new retreats right after you. Please make arrangements for lodging elsewhere for days outside the duration of the retreat.
Transportation arrangements to and from a single point can be arranged and all costs are paid by you.
Registrants who wish to arrive early are encouraged to complete their tourism, shopping and other activities before the retreat.
Participants must arrive at the meditation center location by 2pm and no later than 4pm on Day 1 of your retreat.
Participants must depart by 11am on Day 7 shortly after breakfast.
Retreat Program Attendance
Sincerity and a strict adherence to schedule are part of Yoga philosophy and meditation disciplines. Hence all programs within the retreat are mandatory/compulsory. You may not Opt-Out of any scheduled program.  Please ask for guidance from the facilitators if you feel challenged by any event.  Facilitators will guide you on the do's and dont's while at the Ashram. In case you experience any difficulty please work with our facilitator separately and privately without disturbing other participants.
We cannot make special exceptions for individual participants. Please be mindful when you make requests of the staff and facilitators.
To maintain the spiritual mission & vision of Atmanandam,  we ask that you adhere strictly to the scheduled events and timings in our daily program. Please be seated in the meditation room within a few minutes of hearing the bell.
Silence is observed out of respect for all participants who are attending.
We will begin our program schedule by the evening of Day 1 of retreat and will end our program on Day 7 morning after breakfast.
Please do not engage in reading, writing, computer, social media activities while you are on retreat. Remember this is your retreat from the sensory world to go inwards and refrain from engaging with the outside world.
Personal Conduct
Participants are expected to monitor themselves to a high standard of moral conduct.
Please keep an attitude of withdrawal and sincerity in all your efforts and conduct yourself properly and morally.
Maintain Silence and stillness when and where possible. Speak respectfully and in low tones. Social chatter and non-essential communication must avoided. Respect each other's privacy.
Ladies and gents are not to meet each other in their private rooms or residences.
Sexual abstinence is a must while in retreat.
Please do not wear headphones or listen to music while you are in retreat.
Sleeping/napping during the day is discouraged strongly.
Maintain purity of mind, speech, actions and your physical container.
Maintain cleanliness in your rooms and around your premises. Your room and bathrooms should be as clean when you leave it as it was upon arrival.
Dress, Attire & Hygiene
As part of Ashram lifestyle, simple, clean, freshly laundered attire and dress with an emphasis on modesty is suggested.
Light colored /White colored tunics and trousers in natural materials like hemp, flax, linen, cotton, wool, silk are recommended.
Avoid dark colors and black tops. This prevents natural energy from flowing in and around you.
The following guidelines apply to both men and women:
Partial/ full nudity or transparent attire are not permitted
T-shirts and tops must cover shoulders and upper arms, no bare chests, tank tops or sleeveless tops!
No low cut tops, T-shirts must cover up to neck and not show cleavage. Tops should tuck into the trousers and or cover the buttocks. No bare mid-riffs!
No tight fitting clothing, no exercise shorts/bike shorts. Avoid leggings, tights and shorts – trousers should be loose fitting, below the knee or longer.
Personal hygiene must be maintained at all times. You are required to shower at least once a day preferably in the morning.
Avoid all fragrances, and strong-smelling personal products out of respect for the facilitators and participants with chemical sensitivities.
Keep all long hair tied back in a ponytail, braids or in a bun. We are not equipped with hair-dryers at this time.
Outside footwear /Shoes are not permitted inside the retreat center. You may bring soft-soled slippers designated as indoor shoes or you may choose to walk in socks or bare feet. Note that since we have a lot of rain at various times of year, wearing water-proof footwear outside is recommended.
Do not bring valuables and expensive jewelry to the retreat. We are not equipped to store any personal valuables. We are not liable for the loss of any personal property including digital devices, jewelry or other items.
Clean up hair and waste in around sinks, toilets and showers after bathroom usage.
Digital & Internet Use
Do not bring digital devices to the ashram since our goal is to maintain a space with minimal EMF impact. You may bring a cell phone for basic essential communication purposes only.
Participants must turn OFF (not silent) all mobile and internet devices while in meditation, during discourse, while dining etc. Phones/mobile devices may be used only for emergencies.
Personal calls and lengthy conversations, social media posting, emails are discouraged during the course of retreat. You may notify your family or loved ones upon arrival regarding your status.
Internet access via a local computer can be provided only on as needed basis only to make travel or flight arrangements only and to check-in with your family members to let them know that you are safe. Please do not ask for the Wi-Fi password or to turn on WiFi.
We strongly recommend weaning yourself off all conversation and social media interaction to maintain decorum and etiquette of an Ashram or spiritual retreat center.
Please switch off any lights and devices and turn off water taps tightly when not needed.
Bring a small battery operated flashlight to help aid night-time bathroom trips if needed without turning on the overhead lights or to aid during power outages.
Conserve electricity and do not leave digital devices plugged in.
Health, Medical & Food
Please notify your coordinator or facilitator immediately in case of a medical emergency or illness. Do not expect other participants to address your medical needs. Note on Allergies– If you have any known food, nut or other allergies, please notify us on your registration application process and bring appropriate medications including an Epi-pen or anti-histamines as needed.
The Ashram is situated at least 40-50kms from the nearest hospital. Medical emergencies must be dealt with in a nearby outpatient clinic in Vagamon. You are encouraged to carry their own mini- first-aid kits, medical supplies, prescriptions to include medications for allergies, insect bites, stings etc..
We are not equipped to provide any medical or mobility services to the physically disabled and those with special medical needs. A physicians consent and approval is required for those with heart or any medical conditions. We cannot accommodate people with sleep apnea or make arrangements to use a medical device at this time.
Please do not bring non-vegetarian food items and other outside snacks into your retreat regimen.
3 vegetarian S. Indian style meals will be served daily (no fish, meat or eggs) and based on Ayurvedic principles of food combining. Some mild spices will be used (Cumin, Turmeric, coriander etc.). Food will not be overtly spicy or oily. Ghee, Yogurt and milk may be included.  Afternoon tea will be served around 3-3:30pm.
We are not equipped to handle special meal options at this time. Please do not make one-off requests of the staff as this will disrupt our ability to provide consistently for all others.
Hot water will be provided at all times along with herbal water for drinking.
Accommodation & Rooms
We have 5 rooms inside the Ashram presently. Participants will share a room with upto 2 or 3 registrants per room.
Participants are grouped by gender.  We are not able to guarantee or provide private rooms for married couples and long-time partners at this time.
Please bring earplugs as some room participants may snore- if you do snore, please notify us at the time of registration.
There are single beds with mattress, blankets, duvets and pillows provided for each participant.
1 Bath towel, 1 hand towel and 1 washcloth is provided to you for the duration of your 7-day retreat stay. If you require additional towels please notify the facilitator.
Conserve water and electricity usage while in retreat. Switch off lights, fans etc. when not in use. Turn on showers and taps for minimal water usage.